Welcome to the world of freshness
Ta Dichtia Restaurant (The Nets) awaits you in Perivolos beach, Santorini, at a place where the colors, and the food taste like the blue sea of the Aegean. We are located in the southern part of the island, in Perivolos, St. George. Ta Dichtia (The Nets), is a Greek tavern in its third decade of operation, and it is considered one of the best fish restaurants in Santorini and the whole country, as it is listed on the top 20 fish taverns in Greece.
Mon - Sun: Noon till 11 PM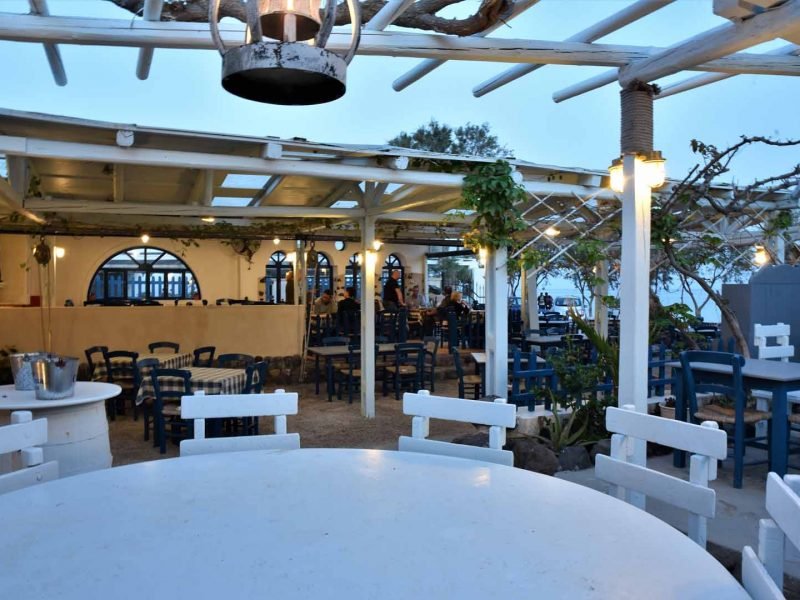 Ta Dichtia is a traditional tavern-restaurant on Perivolos Beach literally on the shore. Enjoy fresh fish, lobster, shrimp and seafood. Bid rates start at 15 euros. Source Recommended by the International publications company, Phaidon Source Award from FNL : (Best restaurants …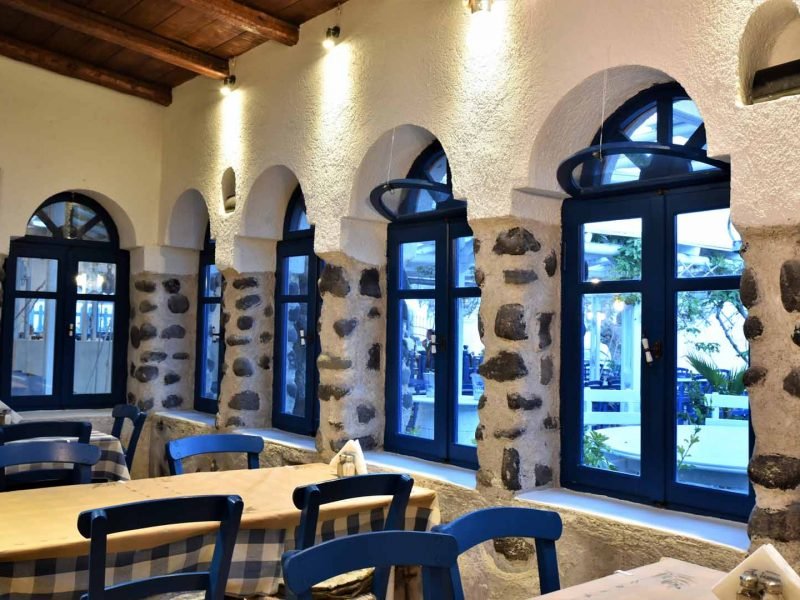 Travel in Greece recommends Ta Dichtia Restaurant in Perivolos, Santorini. Greece's biggest travel guide visited and reviewed the restaurant as one of the best restaurants on the island of Santorini. The owner and the staff were helpful, polite and they …
We have our space for all kinds of events next to the wave. We also have a small indoor hall and our large outdoor traditional courtyard with a capacity of 200 people.